Imagine the lush landscapes and misty clouds of the Guatemalan mountains. This is the cradle of Santa Maria's award-winning cardamom. Let's make a visit alongside three of Paulig's sourcing and sustainability experts: Riina, Marika, and Branka.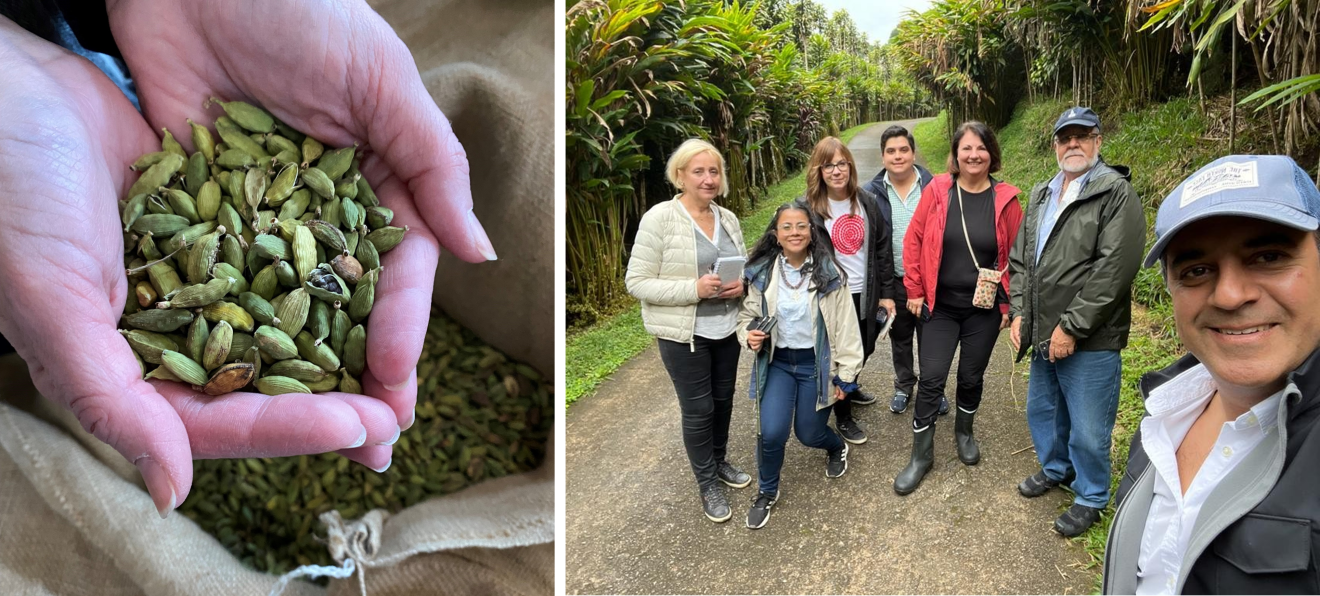 ​
With a history as rich and vibrant as the surrounding scenery, cardamom has been a precious commodity throughout centuries. It was even used as currency in ancient civilizations. Today, "the queen of spices" remains an indispensable ingredient in kitchens worldwide and a must-have in Santa Maria's spice assortment.
For  30 years, Paulig has been sourcing Santa Maria cardamom from a trusted supplier located in the picturesque Alta Verapaz mountains near Cobán, Guatemala. Here, cardamom thrives under the ideal conditions of ample rainfall and dappled sunlight. The cardamom pods, which contain the aromatic seeds, are hand-harvested when they reach the desired maturity, dried to intensify their flavor, and then processed for grading and packaging.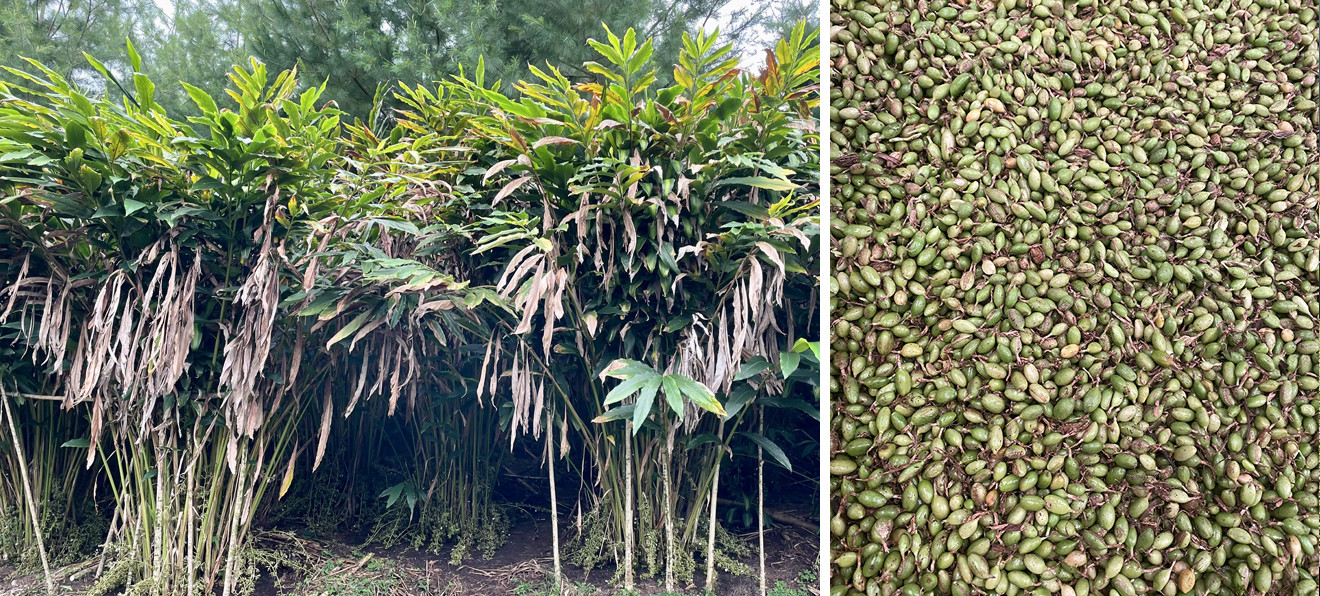 - By cultivating long-lasting partnerships with our suppliers, we assure fulfillment of our sustainability criteria, as well as exceptional quality and taste. Equally important is our joint commitment to shaping a more sustainable future together, says Marika Korpilaakso, Sustainability Manager at Paulig.
Marika, along with her Paulig colleagues Riina Rätsep and Branka Veljovic, recently made on a visit to the cardamom supplier's domain to conduct a sustainability audit and explore avenues for external verification, aligning with Paulig's ambitious goal of achieving 100% external verification for risk country sourcing.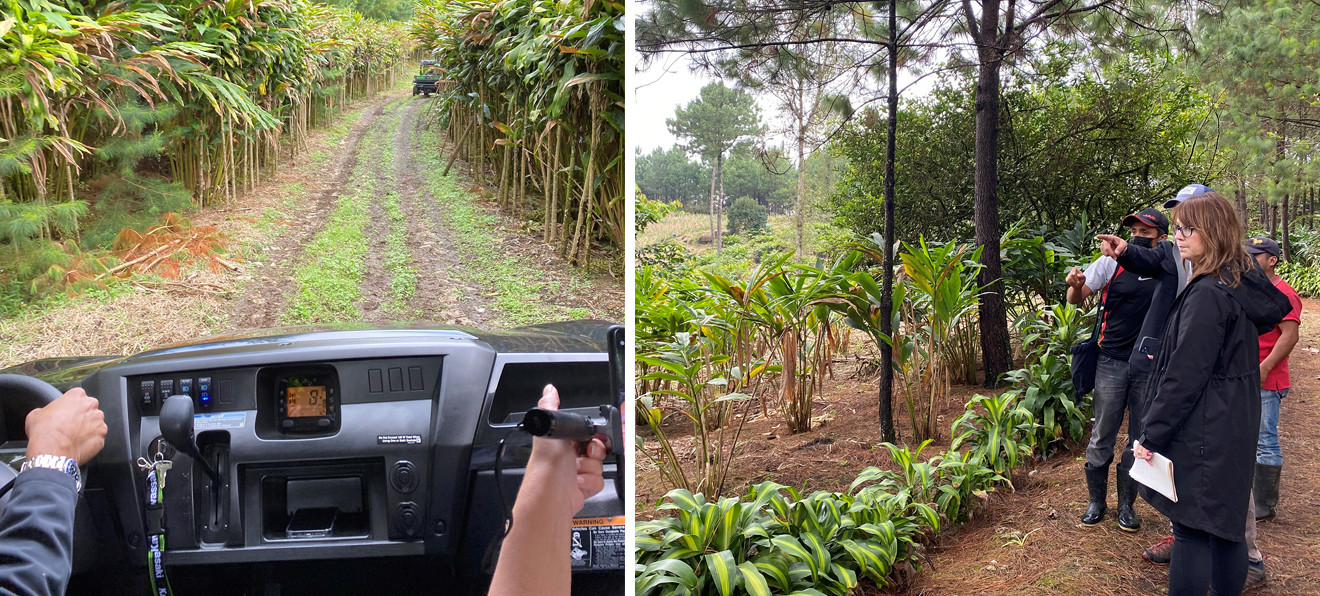 - Our cardamom supplier has always exemplified cooperative and forward-thinking practices, supplying Paulig with high-quality cardamom for decades. Our visit was marked by a strong sense of trust and collaboration, pivotal for the realization of our sustainability goals, says Riina Rätsep, Sustainability Manager at Paulig.
New measures to navigate a complex supply chain
Cardamom is a large leafy, perennial plant a member of the ginger family. The pods are harvested from the plant and then dried.

Sourcing cardamom in Guatemala is particularly challenging due to the complex nature of the supply chain. The region is home to many small cardamom farms, which supply their produce to collectors. These collectors then transport the cardamom to drying facilities before it eventually reaches Paulig' supplier. This intricate process makes traceability a challenge.
However, Paulig and its supplier have a vision for the future and plan for a pilot project that would involve the supplier delivering cardamom from their own plantations. This approach would significantly enhance the management of sustainability requirements and enable external verification, as the entire process could be overseen closely.
Enchanting flavours
Cardamom is a versatile and exotic spice known for its captivating blend of citrusy, minty, and slightly sweet notes. The small, green pods contain aromatic seeds that release an intoxicating fragrance when crushed or ground, enhancing culinary creations. This spice is equally at home in sweet and savory dishes, elevating desserts like pastries and ice creams and adding a warm, slightly peppery complexity to savory dishes such as curries and stews.
3 stars in Superior Taste Award
In 2023, Santa Maria Cardamom received the highest ranking in the prestigious Superior Taste Awards. Over 200 world-renowned chefs and sommeliers were impressed by the product's high quality and intensity of flavour.
Read more
Recipe: 

Cinnamon & Cardamom buns
Did you get inspired reading about Santa Maria's award-winning cardamom? These cinnamon buns are the best buns in living memory! The buns have a lovely filling, are incredibly juicy and get extra flavour thanks to the long fermentation time. Brush the buns with a sugar syrup flavoured with vanilla. The sugar layer gives the cinnamon buns a glossy surface while the vanilla enhances the flavours of cinnamon and cardamom!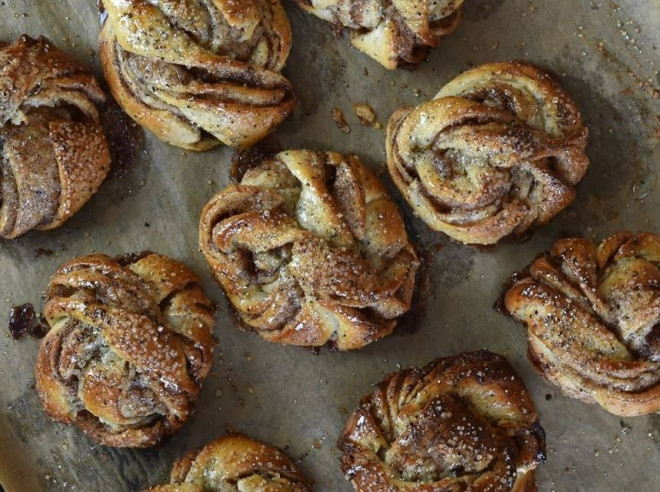 Ingredients:
Dough
1.5 tbsp Santa Maria Cardamom seeds, small bag
2.5 dl milk
20 g yeast
1 dl sugar
8 dl wheat flour
100 g butter
Filling
200 g butter
2.5 dl sugar
0.5 dl Santa Maria Cinnamon, ground
1 tbsp wheat flour         

Topping
2 eggs
2 tbsp cane sugar
1 tbsp Santa Maria Cardamom seeds, small bag
Syrup
1 Santa Maria vanilla pod
0.5 dl sugar
0.5 dl water
Instructions:
Pound the cardamom in a mortar.

Mix the cardamom with milk, yeast, sugar and wheat flour in the bowl of a household assistant and run for about five minutes.

Add the butter and knead the dough for another five minutes.

Let the dough rise under a cloth for 60 minutes.

While the dough is rising, you can make the delicious filling. Mix butter, sugar, cinnamon and wheat flour to a smooth batter.

Roll out the dough into a large rectangle on a floured surface. The dough should be about 5 mm thick.

Spread on the cinnamon filling.

Fold the dough over and cut into three-centimeter-wide strips.

Twist the strips into a knot and place them on a sheet of baking paper.

Let the cinnamon buns rise under a baking cloth for about three hours.

Brush the buns with beaten egg, sprinkle with cane sugar and freshly ground cardamom.

Bake the cinnamon buns at 200 °C for 10-12 minutes.

While the buns are in the oven, you can cook the syrup. Mix water, sugar and vanilla bean in a saucepan and bring the mixture to a boil.

Take the buns out of the oven and immediately brush with the icing sugar. Listen carefully, it sizzles so nicely!